Presenter profiles
Dr Matt Jordan – Keynote Speaker Day 2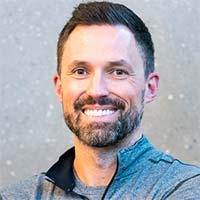 Dr Matt Jordan is a strength and conditioning coach and applied sport scientist who has worked with international athletes over six Olympic Winter Games. Dr Jordan is currently the Director of Sport Science at the Canadian Sport Institute Calgary and is an adjunct professor in the Faculty of Kinesiology at the University of Calgary. His research focuses on neuromuscular adaptations to strength training and ACL injury/re-injury prevention in elite athletes. Throughout his career Dr Jordan has consulted with more than 30 Olympic and World Championship medallists, and he frequently provides expertise to high performance sport organisations.
Professor Louise Burke – Keynote Speaker Day 1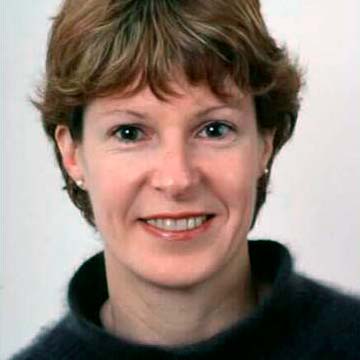 Professor Louise Burke is a sports dietitian with nearly 40 years of experience in the education and counselling of elite athletes. She was Head of Sports Nutrition at the Australian Institute of Sport (AIS) from 1990 to 2018 and continues at the AIS as Chief of Nutrition Strategy. She was also the dietitian for the Australian Olympic team at the Summer Olympic Games from 1996 to 2012.
Professor Burke's publications include more than 300 papers in peer-reviewed journals and book chapters, and the authorship or editorship of several textbooks on sports nutrition. She is an editor of the International Journal of Sport Nutrition and Exercise Metabolism. She was a founding member of the Executive of Sports Dietitians Australia and is a Director of the IOC Diploma in Sports Nutrition. She was awarded a Medal of the Order of Australia in 2009 for her contribution to sports nutrition. In 2014 she was appointed as Chair in Sports Nutrition for the Mary MacKillop Institute of Health Research at ACU in Melbourne.
Professor David Martin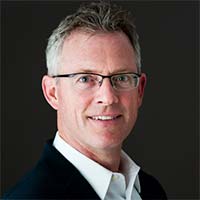 Professor David Martin has accumulated 25 years of experience working with Olympic and professional athletes and is widely recognised as an innovator and leader in high performance sport. Professor Martin is also an accomplished applied sport scientist with more than 110 peer-reviewed publications investigating topics such as talent identification, demands of competition, fatigue management, competition analysis, altitude training, and thermoregulation. He often presents his research at international sport science meetings.
Professor Martin has worked with world-class coaches across different sports, including cycling, skiing, combat sports and basketball. At the Australian Institute of Sport, he was a senior physiologist, a national sport science coordinator for cycling and a project leader for cycling and skeleton talent identification projects. He was also a Director of Performance for the AIS Combat Centre, an initiative he spearheaded designed to raise international competitiveness in four Australian Olympic combat sports. For five Summer Olympic Games, he oversaw cycling sport science. The cycling teams supported by Professor Martin and his colleagues won eight gold, eight silver and 12 bronze medals. He has also worked with Australian world record holders, world champions and Australia's only winner of the Tour de France. Professor Martin recently worked in the NBA where he served as the Director for Performance Research and Development for the Philadelphia 76ers. He is currently a professor in the School of Behavioural and Health Science at ACU and the Chief Scientist for APEIRON, a US start-up company focusing on performance and healthy aging.
Associate Professor Shona Halson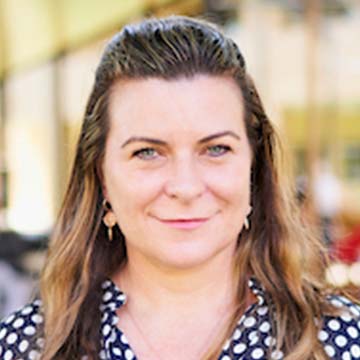 Shona Halson is an associate professor in the School of Behavioural and Health Sciences at ACU. Prior to this she was a senior physiologist at the Australian Institute of Sport for 15 years. She was the head recovery physiologist for the AIS from 2002 to 2018. Shona has a PhD in exercise physiology and has more than 100 peer-reviewed publications in the areas of sleep, recovery, fatigue, and travel. She is an associate editor of the International Journal of Sports Physiology and Performance. Shona was selected as the Director of the Australian Olympic Committee Recovery Centre for three Olympic Games. She also provides consultancy services to the Australian Open Tennis Tournament and Nike as part of the Nike Performance Council and Nike Scientific Advisory Panel.
Summit details
Tickets
Early bird options (until 21 May 2020)
General entry payment option: US$250
Alumni payment option: US$200
Student payment option*: US$125
Payment options (from 21 May 2020)
General entry payment option: US$300
Alumni payment option: US$250
Student payment option*: US$175
Cancellation information
"No show" or cancellation less than 1 week prior to Summit - no refund
Cancellation 1-4 weeks prior to Summit - 50% refund
Cancellation more than 4 weeks prior to Summit - 100% refund.
Please note: ACU Master of High Performance Sport students attending Notre Dame to complete the unit EXSC652 Contemporary issues in sports science do not need to register and pay through this site because your attendance is covered by your course fees.
Accommodation
We recommend summit attendees stay in one of the following accommodation options. Transport will be available from the below accommodation, to and from the summit daily.
Hampton Inn & Suites Mishawaka
Address: 7347 Heritage Square Drive, Granger, Indiana, 46530, USA
Telephone: +1 574 243 4600
Visit website
Candlewood Suites Mishawaka
Address: 1220 E Douglas Road, Mishawaka, Indiana, 46545, USA
Telephone: +1 574 258 4088
Visit website
Home2 Suites by Hilton Mishawaka South Bend
Address: 211 East Day Road, Mishawaka, Indiana, 46545, USA
Telephone: +1 574 252 4100
Visit website
Getting there
By train from Chicago
There is no train from Chicago's airports directly to South Bend, but you can take the Rapid Transit from O'Hare Airport to downtown Chicago, then connect to the South Shore Line which takes you to South Bend airport (about three hours). You would then take a taxi to campus for about $14 (10 – 15min taxi ride).
At O'Hare airport, follow signs for 'Trains to the city', and take the Blue Line (the only line at the airport) to downtown. Tickets are purchased from machines at the station entrance.
Once in downtown Chicago, get off at Washington Station and follow signs to 'Randolph/Washington'. The South Shore Line's station is on Randolph Street.
Directions and schedules are at the South Shore website – click 'Directions in Chicago'. You can buy a ticket at the station or on the train.
The South Shore Line trains are relatively infrequent on weekends (several hours or more between trains) but while you wait you will be in a nice part of downtown Chicago.
By car
The university is about two hours (by car) from O'Hare Airport, less from Midway Airport.
From O'Hare Airport, take Route 190 east out of O'Hare to Route 90 east (Kennedy Expressway) toward downtown Chicago where it merges with Route 94 south (Dan Ryan Expressway). Take the Skyway exit off the Dan Ryan Expressway and remain on Route 90 to the Indiana Toll Road, which eventually merges with Route 80. Get off at Exit 77 (South Bend/Notre Dame).
Alternatively, there is a limousine run by Coach USA (formerly United Limo) that runs from the Chicago airports (Midway and O'Hare) to Notre Dame. It will drop you off right at campus and it's about a three hour trip (90 miles). More information is available here.
Further information
Email: Mandy Merritt mmerrit1@nd.edu (University of Notre Dame) or Associate Professor Stuart Cormack stuart.cormack@acu.edu.au (Australian Catholic University)
Location
University of Notre Dame
South Bend, Indiana 46556, USA
Master of High Performance Sport at ACU
If you are applying for ACU's Master of High Performance Sport (MHPS) or are a student already enrolled in the program, please note that the MHPS intensive program at the University of Notre Dame (USA) runs from 11 – 12 June 2020. The Human Performance Summit is part of your MHPS intensive program.
Semester 2 2020 applications for ACU's Master of High Performance Sport will open April 2020. For more information, email the high performance sport course coordinator, Dr Richard Johnston: Richard.Johnston@acu.edu.au.