ACU Engagement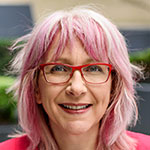 Professor Sandra Jones
Pro Vice-Chancellor, Engagement - Melbourne
Professor Sandra Jones is the Pro Vice-Chancellor, Engagement at ACU. Her role provides leadership, advice and support for our community engagement strategy – including strategic frameworks that implement the new measurement of research engagement and impact.
Prior to her current appointment Sandra was the Director of ACU's Centre for Health and Social Research (CHaSR), a research centre focused on social marketing and community-based research.
Sandra joined ACU in 2014 after more than a decade as the Founding Director of Australia's largest social marketing research group at the University of Wollongong. Her research career focused on the development and delivery of community-based interventions, in partnership with health services and non-government organisations, to improve the uptake of health promoting and risk-reducing behaviours.
Lisa Lavey
Executive Officer/Team Leader (Operations) - Melbourne
Lisa joins ACU Engagement on Melbourne campus as Executive Officer/Team Leader (Operations). She has extensive administration and executive support experience in universities and other organisations. Lisa comes to us from Monash University School of Rural Health, located in Bendigo, Victoria where she was Research Administration Manager for the past 14 years.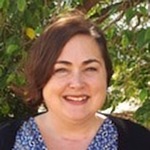 Jen Azordegan
Evaluation and Strategic Projects Manager - Brisbane
Jen comes to ACU with over a decade of experience in teaching, research and project roles in Australian higher education, particularly in the area of teacher education. She has also worked as an education policy researcher in the US non-profit sector and initially trained as a primary school teacher. She is nearing completion of her PhD in Education (QUT) which investigates how a Queensland primary school is engaging parents from an Afghan refugee background.
Jen is passionate about the role of educational institutions in building social cohesion and fostering greater inclusion of children and families from diverse and marginalised communities.
Josh Beard
Senior Designer - Melbourne
Josh Beard joined ACU in 2014 developing materials for the Centre for Health and Social Research across numerous social marketing and community engagement projects. Having previously worked in a similar capacity for University of Wollongong's Centre for Health Initiatives, he has experience in both community and research engagement. With a wide design scope Josh creates effective communication channels between communities and researchers to facilitate collaborative knowledge transfer.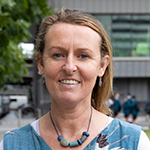 Felicity Rose
Administration Officer - Melbourne
Felicity Rose joined ACU Engagement in June 2018, having previously worked as an Executive Officer in the Office of the Provost at ACU since July 2013. She has a Bachelor of Arts with a major in Philosophy and an Advanced Diploma of Business (Legal Practice), and has worked in a variety of roles in the legal, environment and tertiary education sectors for almost 20 years.
She has a strong desire to use her skills to help address disadvantage in society, and is excited to be part of a team which makes a meaningful difference to the world in which we live.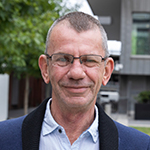 Bruce Fitzgerald
Graduate Officer (Administration and Projects) - Melbourne
Bruce joined ACU in 2019 as Graduate Officer (Administration and Projects) having graduated in 2019 with a BA. Sociology was his major, History and Philosophy his minors.
Bruce was a mature age student who entered ACU through an equity pathway, the Clemente program. He believes that education is transformational and the only way to break out of the cycle of poverty. He brings a wealth of experience to his role with ACU Engagement.
---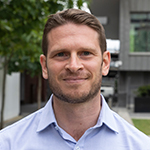 Dr Matthew Pink
National Community Engagement Manager
Dr Matthew Pink is a research fellow at the Brisbane Campus. Matthew's areas of interest include the transformational processes of university-community engagement, and the pairing of sport/exercise with relevant educational opportunities for groups who have experienced disadvantage or marginalisation.
Matthew received his doctorate from ACU in 2016.
Dr Chloe Gordon
Research Associate - Melbourne
Dr Chloe Gordon is a Research Associate at the Melbourne Campus. She is a qualified teacher and holds a PhD in Education/Public Health from the University of Wollongong.
Chloe joined ACU in 2014 as a casual professional within the Centre for Health and Social Research. She is passionate about using research to improve the health, education and social outcomes of vulnerable populations. Chloe is particularly interested in child and adolescent health and wellbeing.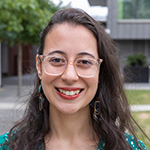 Vivien Cinque
Community Engagement Officer - North Sydney
Vivien Cinque is the Community Engagement Officer at the North Sydney Campus. She has been at ACU since 2014 and worked in the National School of Arts before joining our Engagement Team. Vivien is passionate about growing relationships with community partners and stakeholders that will benefit disadvantaged groups and individuals.
Vivien has First Class Honours from the University of Sydney, and will be completing the Emerging Leaders and Managers Program run by the L.H. Martin Institute at the University of Melbourne.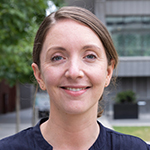 Miranda Bush
Community Engagement Officer - North Sydney
Miranda Bush joins Vivien as the Community Engagement Officer at the North Sydney Campus.
Miranda has a background working in the not-for-profit sector, most recently for the Australian Indigenous Education Foundation (AIEF) as a Pathways Advisor.
Miranda is passionate about education and social impact initiatives and looks forward to connecting with staff, students and community partners.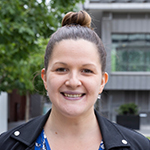 Lisa Carzino
Community Engagement Officer - Melbourne
Lisa Carzino is the Community Engagement Officer at Melbourne campus. She has experience across the education sector in a variety of student services, communications and administration roles. Most recently, she worked at Deakin University in the School of Psychology where she held roles in HDR student coordination, and project and executive support.
Lisa is passionate about education that engages students in their learning.
Kimberley Fort
Community Engagement Officer - Brisbane
Kimberley joins ACU Engagement with a background in youth mental health, tertiary institutions and teaching. In her previous role, working with the Student Enrichment team, she had the opportunity to nurture and build strong community partnerships with a wide range of staff, students and external groups.
Kimberley has a passion for connecting young people with services that bring social change and positive impact.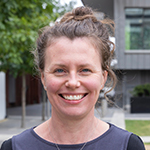 Nicola Tait
Community Engagement Officer – Canberra
Nicola has a strong background in accessibility and inclusion for tertiary students having previously worked in the role of Disability Advisor at ACU. She is excited by the opportunity to connect staff and students with community to make positive contributions in line with ACU's Mission.
Nicola is passionate about supporting those experiencing disadvantage.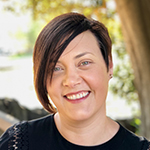 Bree Seamer
Community Engagement Officer - Ballarat
Bree joins us after 9 years as a community engagement officer at local Government in the western suburbs of Melbourne. She has a background in community development, focusing on inclusion for people who have a disability, as well social services in various roles, including volunteer and recruitment management, home care and case management both in Australia and the UK and writing social policy.
Bree is passionate about bringing people together to promote opportunities for others and achieve great community outcomes.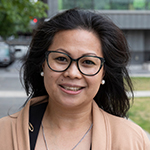 Rugelie Walsh
Community Engagement Administrator - Brisbane
Rugelie Walsh is the Community Engagement Administrator for ACU Engagement.
Having previously worked in finance and administration roles in both corporate and community settings Rugelie is currently studying a Bachelor of Commerce/Bachelor of Business Administration at ACU Banyo Campus.
Rugelie believes in "giving back" and appreciates working for ACU Engagement as it gives her the opportunity to make a positive impact on someone's life journey.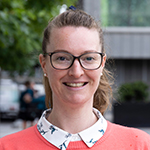 Eleanor Duggan
Community Engagement Administration Assistant - Melbourne
Eleanor joined the ACU Engagement team in Melbourne during July 2019 from the education sector. She is an accomplished educational program manager with over ten years of experience. Eleanor is driven to empower our young (and the 'young at heart'!) to reach their potential through the provision of educational programs and pathways. Working in community engagement, Eleanor will be putting her passion into practice by supporting programs and placements for both staff and students of ACU.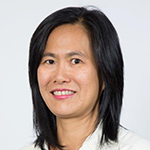 Moon Rea
Finance and Administrative Officer - North Sydney
Moon Rea joined ACU Engagement as Finance and Administration Officer in June 2018.
Moon has a post graduate diploma in Business Finance from University of Lincoln (UK) and previously worked for Macquarie University in Finance and Administrative roles. She is excited about this role and honoured to be part of a passionate team that cares about the wellbeing of others.
---
Jeanine Parsons
Research Engagement and Impact Lead – North Sydney
Jeanine joins ACU Engagement at the North Sydney campus as Research Engagement and Impact Lead. Jeanine worked for ACU Research between 2014 and 2018—most recently as Senior Manager, Research Services—and has over 20 years' experience in higher education administration. In preparing our next engagement and impact submission, she looks forward to showcasing ACU's commitment to community engagement and the contribution its research makes to the economy, society, environment and culture.