ACU Engagement
Professor Sandra Jones
Pro Vice-Chancellor (Engagement) - Melbourne
Professor Sandra Jones is the Pro Vice-Chancellor (Engagement) at ACU. Her role provides leadership, advice and support for our community engagement strategy – including strategic frameworks that implement the new measurement of research engagement and impact.
Prior to her current appointment Sandra was the Director of ACU's Centre for Health and Social Research (CHaSR), a research centre focused on social marketing and community-based research.
Sandra joined ACU in 2014 after more than a decade as the Founding Director of Australia's largest social marketing research group at the University of Wollongong. Her research foci are: public understanding and acceptance of autism, and autistic people's lived experiences of inclusion and exclusion; and the development and delivery of community-based health and social programs.
Lisa Lavey
National Operations Manager - Melbourne
Lisa joined ACU Engagement on the Melbourne campus in June 2019. She has extensive administration management and executive support experience in universities and other organisations and enjoys working in an environment where she can make a difference Lisa comes to us from Monash University School of Rural Health, located in Bendigo, Victoria where she was Research Administration Manager for the past 14 years.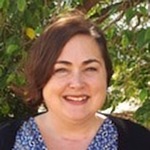 Dr Jen Azordegan
Evaluation and Strategic Projects Manager - Brisbane
Jen joined ACU in 2019 with over a decade of experience in teaching, research and project roles in Australian higher education, particularly in the area of teacher education. She previously was an education policy researcher in the US and trained as a primary school teacher. She completed her PhD at QUT in 2019, which explored the complexities of school-family relationships with parents from a refugee background.
Jen is passionate about the role of educational institutions in building social cohesion and fostering greater inclusion of children, youth and families from diverse and marginalised communities in the educational process.
Josh Beard
Senior Designer - Melbourne
Josh joined ACU in 2014 developing materials for the Centre for Health and Social Research across numerous social marketing and community engagement projects. Having previously worked in a similar capacity for University of Wollongong's Centre for Health Initiatives, he has experience in design for both community and research engagement. With a wide design scope Josh creates effective communication channels between communities and researchers to facilitate collaborative knowledge transfer.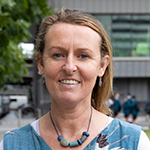 Felicity Rose
Administration and Project Officer - Melbourne
Felicity Rose joined ACU Engagement in June 2018, having worked as an Executive Officer in the Office of the Provost at ACU since July 2013. She has a Bachelor of Arts with a major in Philosophy and an Advanced Diploma of Business (Legal Practice) and has worked in a variety of roles in the legal, environment and tertiary education sectors for over 20 years.
She has a strong desire to use her skills to help address disadvantage in society, and enjoys being part of a team which makes a meaningful difference to the world in which we live.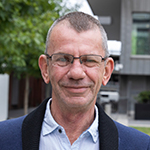 Bruce Fitzgerald
Graduate Officer (Administration and Projects) - Melbourne
Bruce joined ACU in 2019 as Graduate Officer (Administration and Projects) having graduated in 2019 with a BA. Sociology was his major, History and Philosophy his minors.
Bruce was a mature age student who entered ACU through an equity pathway, the Clemente program. He believes that education is transformational and the only way to break out of the cycle of poverty. He brings a wealth of experience to his role with ACU Engagement.
---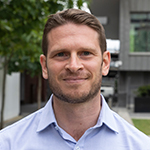 Dr Matthew Pink
National Community Engagement Manager
Dr Matthew Pink is the National Community Engagement Manager, ACU Engagement. Matthew's areas of interest include the transformational, logistical, and reciprocal processes of university-community engagement, and the pairing of sport/exercise with educational opportunities for groups who have experienced disadvantage or marginalisation. Matthew has worked with ACU since 2011 in various academic and community engagement roles and received his doctorate from ACU in 2016.
Dr Chloe Gordon
Research Associate - Melbourne
Dr Chloe Gordon is a Research Associate at the Melbourne Campus. She is a qualified teacher and holds a PhD in Education/Public Health from the University of Wollongong.
Chloe joined ACU in 2014 as a casual professional within the Centre for Health and Social Research. She is passionate about using research to improve the health, education and social outcomes of vulnerable populations. Chloe is particularly interested in child and adolescent health and wellbeing.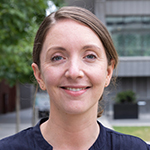 Miranda Bush
Senior Community Engagement Officer - North Sydney
Miranda joined ACU Engagement on the North Sydney Campus in 2018.
Miranda came to ACU from the not-for-profit sector, having worked in community-focused organisations for the past 10 years.
Miranda is passionate about education and social impact initiatives and enjoys being part of a team that strives to have a positive impact on the lives of others.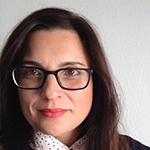 Patricia Garcia
Senior Community Engagement Officer - Strathfield
Patricia joined ACU Engagement in 2020, she highly values education, equity and community. Having worked in Widening Participation in the tertiary sector for over 8 years, Patricia has extensive knowledge on the diversity of her student cohort and the differing needs of individuals and their communities. With a Social Work background, Patricia is dedicated to exposing structural barriers that hinder individuals and communities thriving.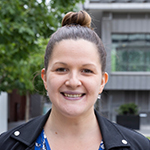 Lisa Carzino
Senior Community Engagement Officer - Melbourne
Lisa Carzino is the Senior Community Engagement Officer at Melbourne campus. She has over ten years' experience across the education sector in a variety of student services, communications and administration roles. Most recently, she worked at Deakin University in the School of Psychology where she held roles in HDR student coordination, and project and executive support.
Lisa is passionate about education which engages students in their learning and connects with our broader community.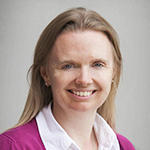 Caroline Allen
Senior Community Engagement Officer - Blacktown
Caroline joined ACU Engagement in 2020 working at the Blacktown campus. Originally from the UK, she is passionate about community engagement and the impact that working with community has on students. Caroline spent seven years at Western Sydney University working for The Academy program and most recently in community engagement. Prior to that, she worked for over a decade in marketing and program management for the State Government. She graduated with a Masters of Education (Social Ecology) in 2019.
Kimberley Fort
Senior Community Engagement Officer - Brisbane (on Maternity Leave until May 2021)
Kimberley joins ACU Engagement with a background in youth mental health, tertiary institutions and teaching. In her previous role, working with the Student Enrichment team, she had the opportunity to nurture and build strong community partnerships with a wide range of staff, students and external groups.
Kimberley has a passion for connecting young people with services that bring social change and positive impact.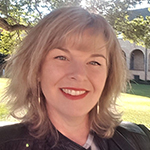 Alicia Bettles
Senior Community Engagement Officer – Brisbane
Alicia has joined the Brisbane ACU Engagement team after working across the university and vocational sector in QLD and NSW. In previously expanding pathways from school to further education and delivering a range of projects within student support and community development, she is now excited to connect this work to ACU's agenda of social justice. Alicia is passionate about creating spaces that invite participatory engagement and support the empowerment and well-being of individuals and their broader communities.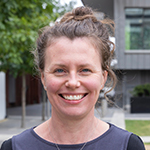 Nicola Tait
Senior Community Engagement Officer – Canberra
Nicola joined ACU Engagement in 2018 as the Senior Community Engagement Officer at the Canberra campus. She has a strong background in accessibility and inclusion for tertiary students, including the role of Disability Advisor at ACU where she was able to build relationships with students, staff and the community.
Nicola is passionate about supporting people experiencing marginalisation and disadvantage and enthusiastic to connect staff and students with engagement opportunities in the local community.
Bree Seamer
Senior Community Engagement Officer - Ballarat
Bree joins us after many years as a community engagement officer at local Government in the western suburbs of Melbourne. She has a background in community development, focusing on inclusion for people who have a disability, as well social services in various roles, including volunteer and recruitment management, home care and case management both in Australia and the UK and writing social policy.
Bree is passionate about bringing people together to promote opportunities for others and achieve great community outcomes.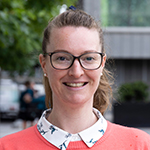 Eleanor Duggan
Community Engagement Officer - Melbourne
Eleanor joined the ACU Engagement team in Melbourne during July 2019 from the education sector. She is an accomplished educational program manager with over ten years of experience. Eleanor is driven to empower our young (and the 'young at heart'!) to reach their potential through the provision of educational programs and pathways. Working in community engagement, Eleanor will be putting her passion into practice by supporting programs and placements for both staff and students of ACU.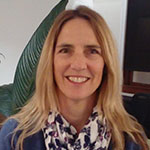 Annie Dunn
Community Engagement Administration Officer – Brisbane
Annie joined ACU Engagement in 2020 and brings with her a background in working with young people and families in schools and community-based organisations. Having worked in the not-for-profit sector for a number of years Annie is passionate about organisations working together to build strong and thriving communities. Annie will be supporting the Community Engagement team in Brisbane.
---
Jeanine Parsons
Research Engagement Manager - North Sydney
Jeanine is the Research Engagement Manager. Her role provides leadership, advice and support to ACU's research engagement strategy; she also has oversight of the Stakeholder Engaged Scholarship Unit. She worked for ACU Research between 2014 and 2018—most recently as Senior Manager, Research Services—and has over 20 years' experience in higher education administration. Jeanine is committed to growing and promoting the impact that ACU's research has on society.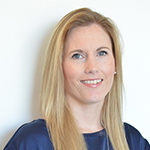 Lucy Thompson
Research Engagement and Project Officer - North Sydney
Before moving to Australia in January 2020, Lucy spent 15 years working in the UK education sector in a variety of contexts: schools, private training providers, a national awarding organisation and recruitment. Of most interest, however, is that she has experience working in a higher education institution in a role that supported their submission to the Research Excellence Framework in 2014. Lucy is now working with Jeanine Parsons, in the Research Engagement team, on several projects, including research engagement and impact planning and the development of data capture tools in support of ACU's submission to EI 2024.
---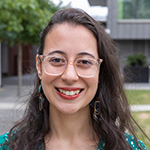 Vivien Cinque
Manager, Stakeholder Engaged Scholarship Unit - North Sydney
Vivien Cinque is the Manager of the Stakeholder Engaged Scholarship Unit (SESU) and is based at ACU's North Sydney Campus. Vivien works closely with the Research Engagement Manager to oversee the work of the SESU and ensure strategic and operational activities are appropriately planned, resourced and implemented. Vivien has six years of experience in the tertiary education sector and has been with the ACU Engagement Team since 2018. Vivien is committed to the establishment of mutually-beneficial partnerships that achieve important social, cultural and economic impacts.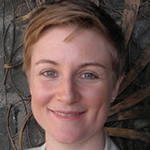 Dr Jillian Cox
Administration and Research Officer - Melbourne
Jillian Cox is the Administration and Research Officer to the Stakeholder Engaged Scholarship Unit (SESU). She holds a PhD in Theology from Monash University and brings to ACU eight years of experience in research, teaching and administrative roles in the tertiary education sector.
With a background in the humanities and social sciences, Jillian is passionate about research that engages the big questions of our time and produces outcomes that create fullness of life for communities experiencing disadvantage.
Jillian is committed to working with new and existing partners on projects that make a measurable impact to communities and address the most pressing social, cultural and economic challenges.