Impact through Empathy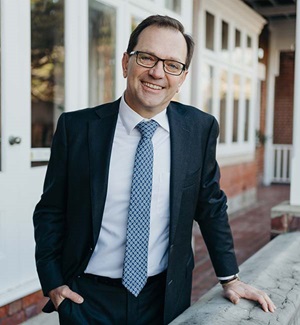 Since Australian Catholic University first opened in 1991, it has been an institution committed to delivering excellence in education, research, and engagement. As a result, the university has progressed from strength to strength. ACU now has eight campuses in Australia and another in Italy. It is also currently ranked in the top 2% of all universities and is among the world's top 10 Catholic universities. This impressive achievement stands testimony to the efforts of the many people who have served ACU with passion and dedication over the past 30 years.
The ACU Strategic Plan 2020-2023: Impact through empathy was launched in 2019 by my esteemed predecessor Professor Greg Craven AO GCSG.
This plan articulates ACU's mission, vision, focus, and strategic priorities for the coming years. Significant steps have already been undertaken to meet its objectives. Few could have foreseen the levels of global disruption and economic uncertainty which occurred in 2020. However, the ACU Strategic Plan's vision, with its focus on hope, faith, and reason through opportunity, innovation, and ethics, proved to be robust and relevant during this challenging time.
As the new Vice-Chancellor and President of ACU, I am proud to be continuing with this plan as we commence the next stage of the ACU journey.
As a university community, our collective purpose is neatly captured in the title of the plan – Impact through empathy. This phrase reflects our intent to make a positive, lasting, and measurable difference to students, staff, communities, and societies.
As we move forward, we will create impact by adhering to our Catholic mission and remaining committed to the pursuit of knowledge, the dignity of the human person, and the common good. We will continue to offer our students an inclusive, ethics-based education, and we will search for solutions to local and global challenges through mission-aligned research. We will also support the broader community and advocate for those who are unable to advocate for themselves.
As we work towards these shared objectives, I know that our hope, faith, and reason will provide us with the fortitude we require to face any challenges which may lay ahead.
Professor Zlatko Skrbis
Vice-Chancellor and President
Australian Catholic University