Top 10 places to study abroad
---
Rome, Italy
Known for its rich history, beautiful attractions and delicious food (mmm…..pizza, pasta, gelato) the city will open your eyes to an amazing culture.
Where to study:
Why this location?
Have we emphasized this enough: Rome has AMAZING food!! Aside from the fact that you will definitely be well fed when in Rome, the city is home to some of the most amazing sites in Europe. Where else can you see the Colosseum, Pantheon and Trevi Fountain all in one day! Not to forget the Vatican City where you must see the amazing frescoes, the Vatican museum and the Sistine Chapel. Rome is also a central location for exploring the rest of Italy such as the Amalfi Coast, the floating city of Venice and not forgetting Milan and Florence!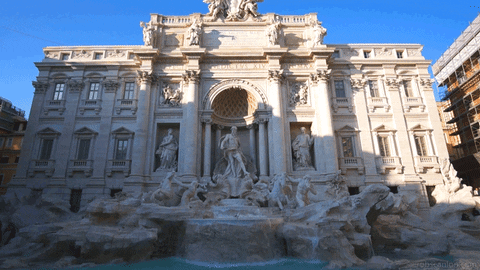 ---
London, United Kingdom
The gateway of Europe, London can be described as 'historical city, with modern and energetic vibe'. The tube, Buckingham Palace, London Eye, Oxford Street – who wouldn't want to live here for a semester?
Where to study?
Complete your Core Curriculum
Middlesex University
St Mary's University, Twickenham
Why choose London?
Besides seeing all the famous sites of the city make sure you explore the rest of England! Take a drive through the Cotswolds, visit Stonehenge and Bath, head out to Oxford and Cambridge or take a trip up north to Manchester or Liverpool (your options are endless). From London it's an easy jump 'across the pond' to Ireland or France for the weekend. If you do nothing else make sure you take the Warner Bros. Studio Tour: – the making of Harry Potter… need we say more?
---
Nagoya, Japan
Be captivated by the beauty of Nagoya's balance of industry, culture and modernity. Bonus - it's also a short distance from some of the other amazing attractions Japan has to offer.
Where to study?
Why choose Nagoya?
Love sushi? You will find some of the most unique food options in Japan, that aren't just limited to sushi, sashimi and ramen. Food in Japan is eccentric and different. It's also a must-do experience when travelling in Japan. Castles might not be the first thing that comes to mind when you think of Japan, but they are well worth seeing! Himeji-jō is one of only a handful of original castles remaining! A trip to Japan would also not be complete without a trip to Tokyo, experiencing Shinkansen (high speed bullet train) and of course mini trips to other amazing Japanese cities such as Hiroshima, Kyoto and Osaka!
---
Paris, France
Live in the city of lights and be immersed in the amazing sights and culture of the French people. The key to seeing the real Paris is getting lost and exploring the tucked away pockets of this beautiful city.
Where to Study?
ESSCA – offers short-term programs in the ACU winter break for French language and culture as well as business courses
Participate in the ACU Core Curriculum program in the ACU winter break
Why choose Paris?
Climb the 387 steps to the top of Notre-Dame's South Tower, eat crepes in Montmartre, wander through the Musée d'Orsay or have a picnic under the Eiffel Tower. Make sure you explore the Latin Quarter, visit the delicious patisseries the city has to offer and definitely visit Rue de Rivoli and Avenue Montaigne for you Paris fashion hit! Don't forget to head down to the south of France to check out some of the beautiful coastal towns, take a day trip out to Monet's garden or the Palace of Versailles.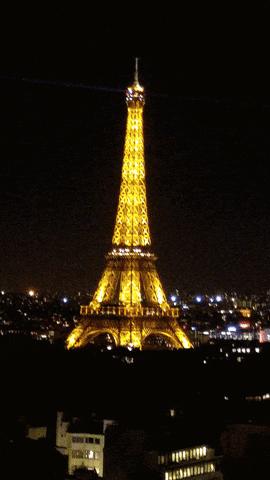 ---
Toronto, Canada
A place where nature and culture converge is a place you want to be, right? Toronto is an amazing place to learn. It has one of the most diverse populations, around 140 different languages are spoken and it's oh so very close to the United States.
Where to study?
Why choose Toronto?
Toronto is only a short trip from Niagara Falls! Canadians are famous for their love of ice hockey, so make sure you head out to see a game and check out the hall of fame. Toronto is located in Ontario and the state contains about a third of the world's fresh water, which means there are plenty of places to go swimming in summer and skating in winter! Don't forget to hit the slopes if you're there in Winter – Canada is great for skiing and snowboarding. Some other must-see cities to visit while in Canada are Montreal and Vancouver.
---
Washington DC, USA
Welcome to the Capitol of the USA! It's a fantastic location to study abroad, with its diverse mix of historical sights, culture, adventures and most importantly relaxation.
Where to study?
Why choose Washington DC?
ACU nursing students who are looking to study abroad should consider Washington as their number one option. Nursing students are able to participate in exchange during Year 2, semester one – so make sure you start planning now. Before you head to the White House for a tour or to visit the Lincoln memorial make sure you spend some time at the Smithsonian Institution – the world's largest museum and research complex. Don't forget to wander through the beautiful streets and park areas that Washington DC has to offer. Most importantly, it's only a 2-3 hour trip to New York City!
---
San Francisco, USA
Prepare yourself for the hills of San Francisco, eclectic communities, cable-cars and lots and lots of fog.
Where to Study?
Why choose California?
The city of San Francisco is well worth the short trip from campus Make sure on your visits you take a walk across the Golden Gate Bridge and visit some amazing places either in San Fran or just outside. Take a short trip to the beautiful bay side town of Sausalito, visit Fisherman's Wharf, see the Japanese tea gardens and make sure you make you find a friend who works at the super cool Google office in Mountain View so you can check out their HQ! The state of California has heaps to offer – and while you are studying it's definitely worth exploring further on your weekends and study breaks! Vegas is a completely different experience from the bay city of San Fransisco – for starters it's in the middle of the desert! While you are there you might want to check out 'the strip' from the air on the SlotZilla zip line, catch a magic or music show or stroll through Egypt, Venice and Paris in the one day! Here are a few tips for Los Angeles if you decide to take a trip (and we definitely suggest you do!). Take a drive through the Hollywood hills, hire a bike and ride from Santa Monica to Venice Beach and visit a Los Angeles icon – the Sunset Strip on Sunset Boulevard. A visit to LA wouldn't be the same without totally immersing yourself in all that is Hollywood: a tour of the Hollywood Walk of Fame, Warner Bros Studios, the Chinese Theatre and of course the Hollywood sign. Set aside a whole day (or three) for a trip to Anaheim, the home of Disneyland!
---
New York, USA
Wake up in a city that never sleeps, enjoy the street food and study as you hang out in a corner of Central Park.
Where to Study?
Why Choose New York?
Embrace your inner Blair Waldorf as you wander through the streets of NYC (Upper East Side of course). In New York City there are no limits to what you can see or do. In Manhattan you can catch a show on Broadway, stand in awe in Times Square, wander down Fifth Avenue, chill out in Central Park, visit Rockefeller Centre and The Empire State Building or pull out those USDs and take in some of the most amazing shopping/fashion in the world. You'll definitely need to explore the remaining four boroughs: the Bronx, Brooklyn, Queens and Staten Island – they all have amazing personalities of their own and so many things to see and experience. If you only have time for Manhattan, here are some of the neighborhoods you need to visit: Upper East and West Side, Midtown, Meat Packing District, Chelsea, Greenwich Village, Soho, Little Italy, Chinatown and Tribeca.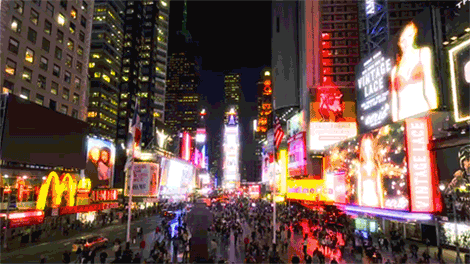 ---
Beijing, China
The Forbidden City full of amazing history which is hurtling towards their power-charged future!
Where to study?
The first Beijing CORE program is running in June/July. Don't forget to look into the extra funding that is on offer for taking part in this program.
Why choose Beijing?
Make sure you plan a trip to the Great Wall of China, immerse yourself in history by visiting Tiananmen Square, see the Forbidden City and a must-visit is the Imperial Tombs of the Ming and Qing Dynasties – A World Heritage Site. Spend some time really exploring the streets of Beijing, there are so many emerging areas and many, many shopping districts. There's also some delicious food to sample while in Beijing. Try Beijing's signature dish Peking roast duck, dumplings are always a must, Zhájiàng noodles and of course Moon cakes or yuè bĭng.
---
Lapland, Finland
Choose the 'land of a thousand lakes' for your study abroad experience and you won't be disappointed.
Where to Study?
Why choose Lapland?
Live in a winter wonderland or a summer paradise, whilst experiencing the many cool things Lapland has to offer. On one hand you'll get to see the amazing Northern Lights and the other, experience almost 24 hours of daylight in summer or Midnight Sun. You also have the chance to explore other Nordic countries, including Norway, Sweden, Denmark and Iceland. Reignite your childhood dreams of meeting Santa, the Santa Clause Village is only 12 short minuets from the University campus.
---
More information
If you're interested in spending a semester abroad make sure you check out the full list of our partner universities or download an application from our website. If you want to hear more about other ACU students' exchange experiences, check out Notes from Abroad.
Page last updated: 2017-11-28
Short url: https://www.acu.edu.au/891342
Page last updated: 2017-11-28
Short url: https://www.acu.edu.au/891342